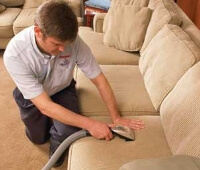 If you want to keep your house clean, you should visit our company in East Finchley, London. We offer high class upholstery and mattress cleaning services. It is very significant to use professional upholstery maintenance on a regular basis. This is how you can assure that your upholstered furniture is more durable and easy to looks beautiful.
Majority of our clients in East Finchley use their furniture on daily basis. The tapestry of your furniture is mainly made of different fibers, and that is why we use several cleaning products and techniques to clean it.
The cleaning materials and equipment depends on the nature of your sofa. Therefore, before proceeding with the cleaning process, we usually inspect the fabric and come up with the most relevant cleaning solution for your upholstery.

Carpet Cleaning in East Finchley
Prices
Hallway carpet

from £

4

Bedroom carpet

from £

23

Living room carpet

from £

25
Minimum call out charge £48.
Apart from upholstery, we also offer excellent mattress cleaning services. We use advanced equipments that can effectively get rid of dirt, dust-mites and we will also sanitize the mattress without any difficulties and leave it fresh and in the best condition. To those who suffer from asthma, allergies and any other respiratory diseases, we use advanced equipments and cleaning products that will pose no threat to the occupants of the house.
In fact, to those who do not know, Upholstered furniture are well known to allow a lot of allergens, dust and dirt particles to accumulate on their surfaces. However, if you get regular expertise cleaning services from our well trained and experience personnel, you will ensure that your furniture is always clean, safer and at the best condition.
About Upholstery Stain Removal
Due to the availability of different types of upholstered fabrics, there are also varying kinds of stains that have an effect on these fabrics on daily basis. That is why, getting rid of stains from these fabrics it can be a daunting and challenging task. Hence, it is for this reason why many homeowners wish there was a cleaning chemical that they can use and solve this problem.
However, a good number of these stains can easily be removed if proper methods are employed. A great way of finding a possible solution is by combining the cleaning chemicals and using them as expected. Hence, any stain that was cleaned inappropriately will always pose some difficulties.
Homeowners believe that, upholstered surfaces as not easily affected by wear and tear like equipments such as carpets and rugs and you can use them longer.
Finally, your upholstered facilities are always covered with dirt and other substances that affect the environment and also your health. Therefore, you should always get professional cleaning services frequently.